When:
January 13, 2020 @ 7:30 pm
2020-01-13T19:30:00+13:00
2020-01-13T19:45:00+13:00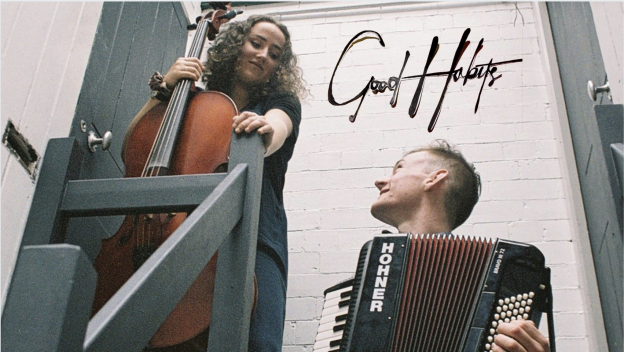 Good Habits are an eclectic indie-folk band creating immersive, multimedia gigs and projects. Fronted by female string instrumentalists, they aim to produce innovative originals and covers, demonstrating the upbeat and diverse capabilities of their instruments whilst blending it into an energised, yet warm sound world of Nu-folk and acoustic, poetic songwriting.
Sitting comfortably on the boundary between folk and pop, Good Habits take inspiration from The Moulettes' raw, string energy and combine it with the pop-folk intimacy of First Aid Kit. As the main songwriter, Bonnie Schwarz' vocal style parallels that of Kate Bush and Feist, living within the sound world instrumentation of cello and accordion.