When:
February 4, 2020 @ 4:43 am
2020-02-04T04:43:00+13:00
2020-02-04T04:58:00+13:00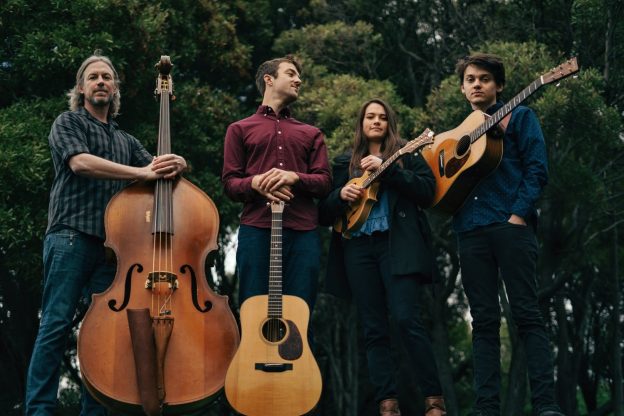 Lee and Blue Summit, a bluegrass band led by singer, songwriter, and mandolinist, AJ Lee, has been the darling of the North Bay, California bluegrass scene since their first appearance in Santa Cruz. Drawing from influences such as swing, folk, blues, jazz, country, soul, and rock, their undeniable talent and insatiable passion for bluegrass harks back to traditional classics while remaining uniquely modern. They've accrued many devout followers and distinctions including the Freshgrass 2019 Band Contest Winner, IBMA 2019 Momentum Vocalist of the Year for AJ Lee, 2nd Place at the 2019 Winfield Guitar Competition for Sully Tuttle, and numerous awards in Northern California. In 2019, AJ Lee and Blue Summit came out with their debut album, "Like I Used To," which consists entirely of AJ's original songs. Equipped with these new songs and their archive of nostalgic tunes, they'll continue playing to both familiar and new audiences, endearing themselves to the country and the world.
"AJ Lee & Blue Summit are pure, beautiful American music. Soaring harmonies, top notch picking and strumming as well as a healthy respect and reverence for the classic country, bluegrass and folk music of the past all add up to a band who are masters of the genre. That's not to say that AJ Lee & Blue Summit are antiquated in anyway. While the band tips a hat to the American masters of the past, their sound is modern and thoroughly of today. The band are great torch bearers of the music that helped build America. "